How to Find Us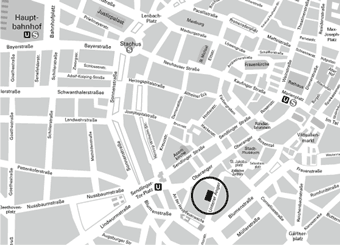 Zisska & Lacher Book- and Artauctionhouse  GmbH & Co. KG
Unterer Anger 15
D-80331 Munich
Germany
P.O. Box 140608 (PLZ 80456)
Phone: +49 (0)89 263855
Fax: +49 (0)89 269088
Email:
www.zisska.de
Opening Hours
Monday to Friday
9 am to 6 pm
and by appointment
Contact Us
If you have any questions regarding consigning or selling, please email us at:
For further questions on items in our current auction, please email us at:
Feedback & Comments
We're constantly looking for ways to improve the service we offer. New input and suggestions are always welcome. We value your opinion and kindly ask you to send us your feedback and comments. Email or .