3245: KOGELNIK, KIKI (Bleiburg 1935-1997 Wien),
"UPSIDE DOWN". Farbradierung auf festem Papier. E. sign., num. 39/100, bezeichnet und dat. (19)93. 29,7 x 19,7 cm (Bildgr.; Blattgr.: 50 x 38 cm). – Unter Glas (nicht geöffnet). (77)
Schätzpreis:
2.200,- €
regular tax scheme 19% VAT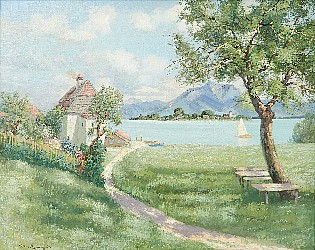 Kogelnik ist die einzige österreichische Pop-Art-Künstlerin und gehörte während der Jahre an der Akademie der bildenden Künste gemeinsam mit Arnulf Rainer, Josef Mikl, Markus Prachensky und Maria Lassnig zum Kreis der jungen Avantgarde um die Galerie St. Stephan. In späteren Werken wurde der menschliche Körper immer mehr fragmentiert und manipuliert, bis in den neunziger Jahren ein Großteil der Arbeiten sehr abstrahierte Gesichter zeigte.
Kogelnik is the only Austrian Pop Art artist and together with Arnulf Rainer, Josef Mikl, Markus Prachensky and Maria Lassnig belonged to the circle of the young avant-garde at the gallery St. Stephan during her years at the Academy of Fine Arts. In later works the human body was more and more fragmented and manipulated, then in the nineties a large part of the works presented very abstracted faces. – Under glass (not opened).
---