3212: DE WIJS, POEN (Nijmegen 1948-2014 ebda.),
"Omarming". Farbstift und Aquarell auf festem Papier. Sign., bezeichnet und dat. 1983. 30 x 30 cm. – Unter Glas gerahmt. (170)
Schätzpreis:
800,- €
Nachverkaufspreis:
400,- €
Klicken Sie hier, um dieses Objekt per E-Mail
anzufragen bzw. zu kaufen oder geben Sie die
E-Mail-Adresse auctions@zisska.de direkt ein.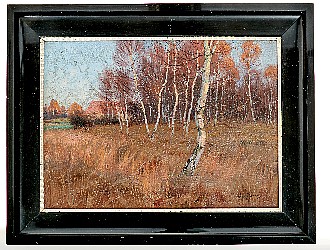 Die surrealistische Arbeit voll subtiler Erotik zeugt im Farbverlauf und den gekonnten Schattierungen und feinsten Strichen vom großen Interesse des Künstlers an Maltechniken der Alten Meister.
The surrealist work full of subtle eroticism demonstrates by the colour gradient and the skilful shades and finest lines the artist's strong interest in painting techniques of the Old Masters. – Framed under glass.
---